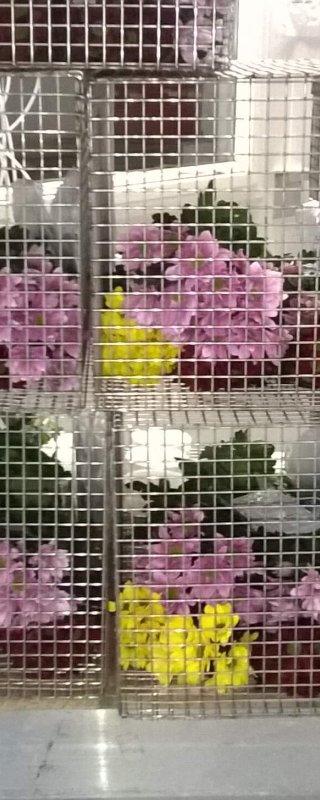 Phytosanitary treatment: CATT
Phytosanitary treatments are measures taken to control crop diseases and infections. They may be necessary before import/export can take place. On this page, we discuss the application of CATT, controlled atmosphere temperature treatment, as a new approach to phytosanitary treatment of fresh products.
Phytosanitary treatments of fresh products are used for pest control. Photo by Miriam82/Shutterstock.com
Phytosanitary treatments
Traditional chemical phytosanitary treatments for fresh produce like Methyl Bromide fumigation are banned in the EU, while other chemical alternatives are less effective and face ever more legal restrictions and pest resistance issues. Non-chemical treatments like gamma- or X-ray irradiation face consumer acceptance issues, and application of essential oils or other "natural" chemicals is challenging and requires expensive registration procedures.
CATT has been validated for bell peppers to eliminate Western flower thrips. Photo from WUR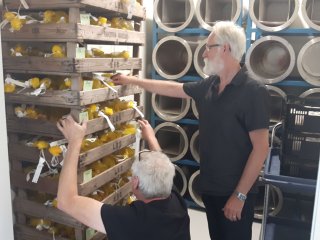 CATT has been validated for tulip bulbs to eliminate bulb mites. Photo from WUR
CATT: non-chemical pest control
Wageningen UR has developed methods for making harvested plant products 'pest-free' in the postharvest phase. This non-chemical treatment has been successfully used in practice for years to tackle pest insects on harvested strawberry plants (against strawberry tarsonemid mites), and has shown potential for application for on tulip bulbs (bulb mites), cut chrysanthemum flowers and bell peppers (Western flower thrips), potatoes (Chitwoodi nematodes) and selected other crops and pests.
The principle involved in CATT is that harvested plant products undergo a treatment for a certain period (typically 6h -2 days) in a gas-tight room. A treatment consists of a combination of increased temperature and modified air conditions (altered oxygen and carbon dioxide concentrations). Additional conditions such as humidity control and type of packaging during treatment can also be required in this "recipe". CATT has potential to use as a quarantine treatment for import/export. It can be applied without long and costly registration procedures, and leaves no chemical residues.
Finetuning composition of this recipe is essential to maximize effects. Before CATT can be applied, research into effects on pest mortality and plant product quality is required. This is usually done by screening effects of a range of treatment times, temperatures, %O2 and %CO2 on mortality and product quality in our Controlled Atmosphere testing facility. This way pest mortality can be maximized while keeping product quality. WFBR has expertise to scale up CATT to commercial level application.
Unfortunately, your cookie settings do not allow the social media element to be displayed. check your settings.